Hand made with love our Pet Blankets are beautiful fleeces edged with ribbon and available in 2 sizes, small (30inches by 20inches) and large (40inches by 30inches). If you require a specific size that is not one of our standard sizes then please contact us.

Use the links below to browse our designs and select the size you require from the drop down list.
Pet Blanket Size Guide:
Small - Measures 30 inches by 20inches
Large - Measures 40 inches by 30inches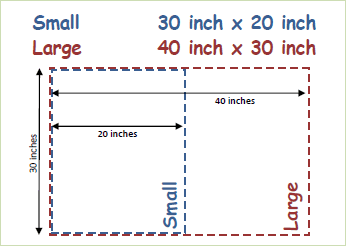 As our products are hand made if you require a smaller or larger size please contact us with your details as we can custom make any of our products to suit your needs.