Hand made with love our Scarves are made from beautiful soft fleeces. They are available in 4 sizes and we have developed them to loop round the dogs neck so they are simple for them to wear. We have several designs all of which can be purchased right here using the link below (size guide at the bottom of the page). If you require a specific size that is not one of our standard sizes then please contact us.

Use the links below to browse our designs and select the size you require from the drop down list.

Click on the product image or title text to view the full product details.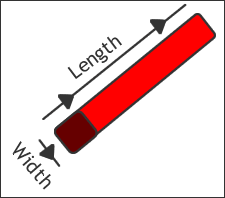 The sizes range from 20 inches long to 32 inches long.
Extra Small - 18 inches (46cm) long by 2 ½ inches (6.5cm) width

Small - 20 inches (51cm) long by 3 inches (8cm) width

Medium - 24 inches (61cm) long by 3 ½ inches (9cm) width

Large - 28 inches (71cm) long by 4 inches (10cm) width

Extra Large - 32 inches (82cm) long by 4 ½ inches (11.5cm) width